Boda Concept D12 watch winder in stock
Posted on 30 August 2018 at 4:20 PM
The most popular watch winder for 12 watches is undoubtedly the Boda Concept D12 watch winder. This watch winder with carbon fiber design easily winds 12 automatic watches, regardless of brand or model. After all, each rotor can be set individually in terms of direction of rotation and number of revolutions per day. The combination of the modern design, the ability to wind up 12 watches and the attractive price of the Boda Concept D12 watch winder makes it a fantastic choice.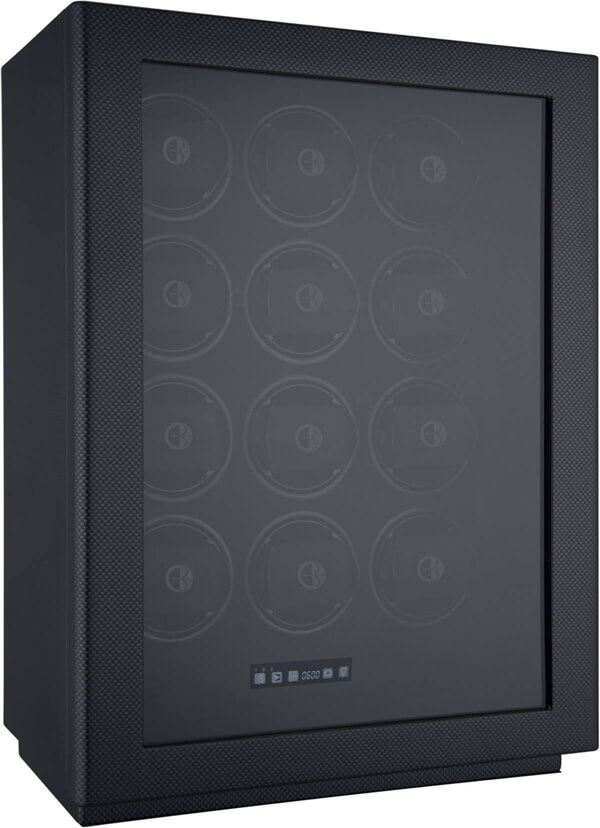 Boda Concept is a relatively new watch winder brand but has been successful since its launch. The watch winders are very well received by the watch adepts because of the above mentioned points but also because of the good quality and excellent workmanship.
This soon resulted in some models, including the popular Boda Concept D12 watch winder, becoming sold out. The D12 was then quickly taken into production to meet the demand. After waiting a few months, the time is there; we receive the Boda Concept D12 in a few working days. This means that all customers who have already ordered a model are supplied first.
The Boda Concept watch winders come with a manual and a 2 year warranty. Are you looking for a high-quality watch winder suitable for 12 watches? The D12 from Boda Concept is probably the best choice in our range.