Chronovision Ambiance watch winders
The German watch winder brand Chronovision watch winders is one of the most innovative brands worldwide. The Chronovision One watch winder has become famous because of the bluetooth technology which is very handy and functional. In addition, the brand uses German technology in its watch winders making it top quality. The combination of a beautifully compact design, German technology and good functionality makes the Chronovision watch winders very popular.
Now this watch winder brand presents the Chronovision Ambiance watch winders, also called Collectors of Time. This series of watch winders has everything that a real watch enthusiast needs. The watch winders wind up every watch, regardless of brand or model. In addition, the watch winders have a very luxurious appearance because they are made of the best materials. The German craftsmanship is reflected in the incredibly beautiful finish and the attention to detail.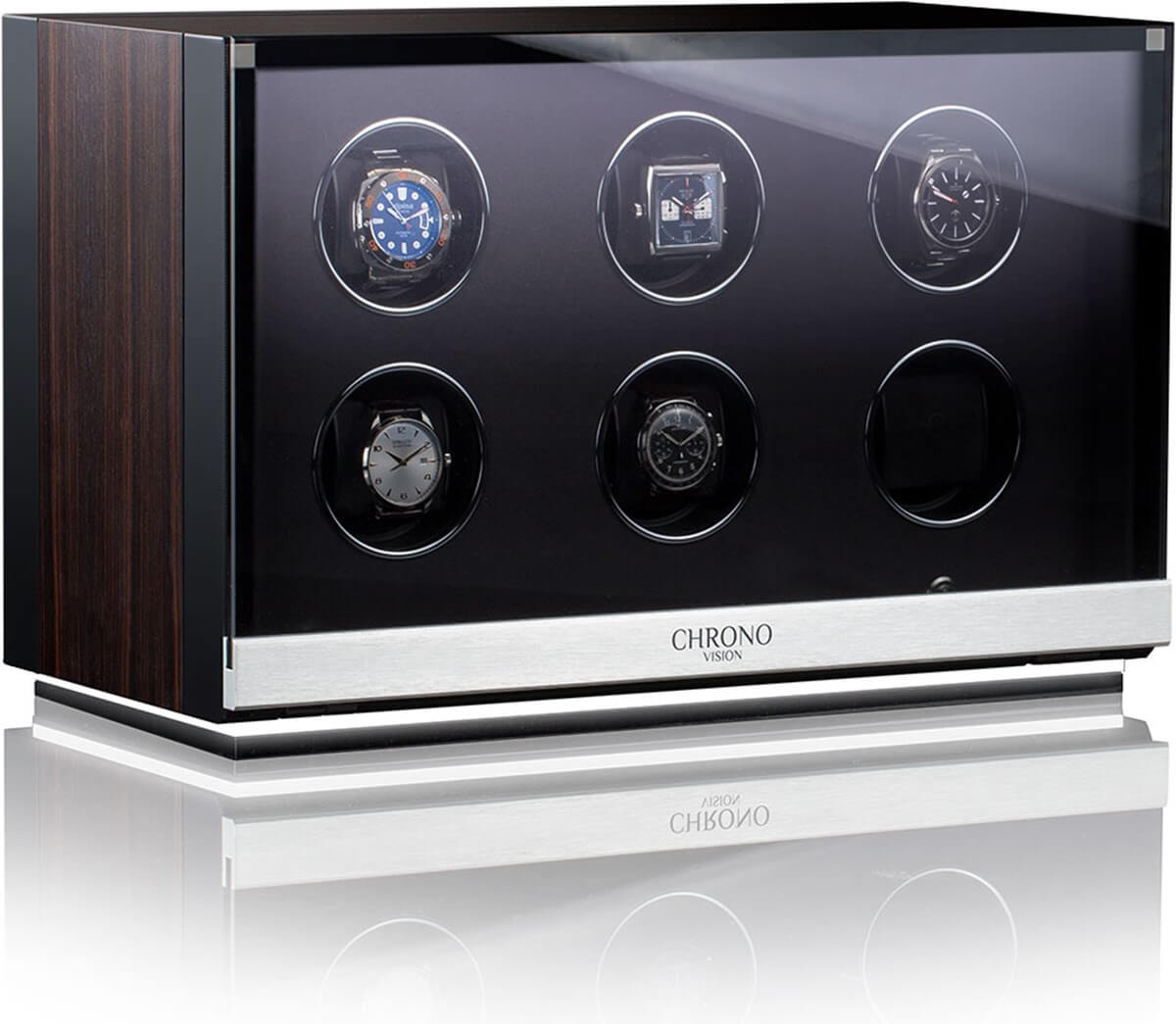 Each watch winder in the Chronovision Ambiance watch winders series can be operated individually so that every automatic watch runs exactly as it should. The direction of rotation and the number of revolutions per day are adjustable, just like the sleep mode and speed winding. Both functions that make the use of the watch winder even easier, so that every automatic watch is perfectly supplied with energy. The built-in LED lighting gives a beautiful view of the revolving watches.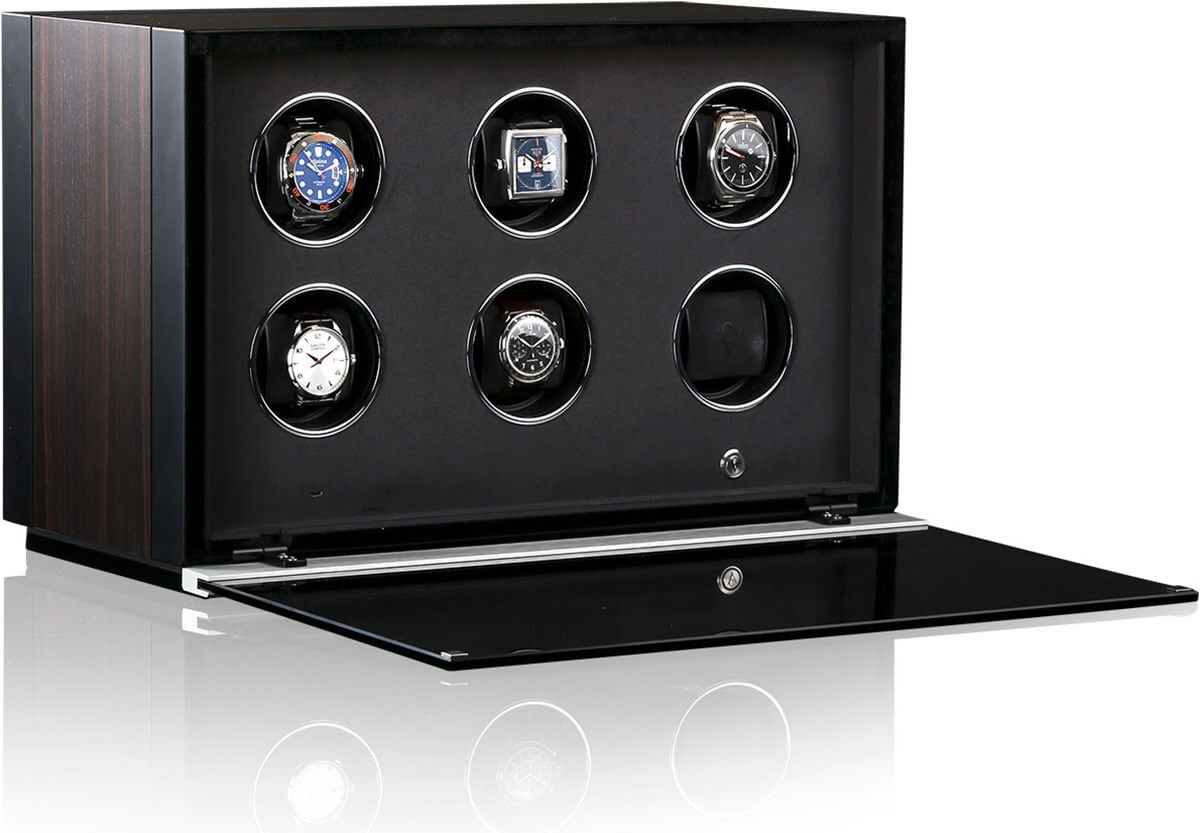 The watch winders from Chronovision are known for their quality and the fact that they easily wind up watches from brands such as Omega, Breitling, Tag Heuer, IWC and Patek. This new series of watch winders from Chronovision now makes it possible to wind up a beautiful watch collection in a beautiful watch winder. Not only the watches but also the watch winder itself is a real eye catcher.
As official dealer of Chronovision we deliver all watch winders, such as the One and Ambiance models, including 3 years warranty. The delivery time of the Chronovision Ambiance watch winders is normally 1-2 weeks, but they are completely made by hand so the delivery time can sometimes be a bit longer.
Read more >>Posted on 19 January 2019 at 3:34 PM