The new Benson Black Series Safe watch winders
The brand Benson Watchwinders from the Netherlands presents its latest models within the popular Black Series line. These new models are safes with built-in watch winders, named the Benson Black Series Safe. These high-quality safes are made entirely in the EU and have a German electronic lock from the well-known firm Wittkopp. Because of the solid steel construction, the Benson Black Series Safe watch winders are extremely suitable for storing your valuable watches, jewelery and/or documents safely. Of course, the safe can be attached to a wall with the bolts which are included.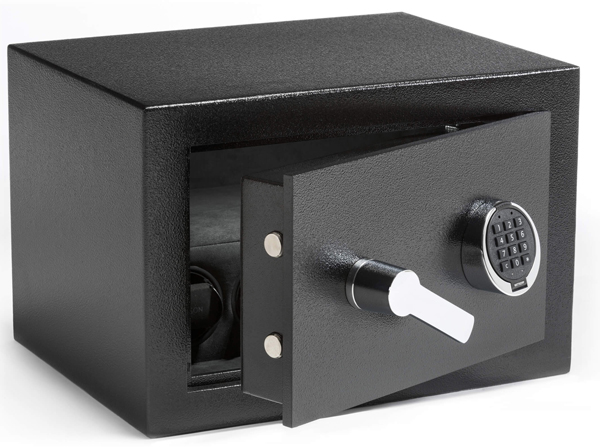 There is a choice of two watch winder safe models, one model for 4 watches and a model for 8 watches. The watch winder safe for 4 watches has extra storage space and a secret compartment. The exterior is fully powder coated, so that the safe not only has a modern look but is also extremely durable. The Benson Black Series Safe watch winder is an excellent choice to keep your watches safe and running on time.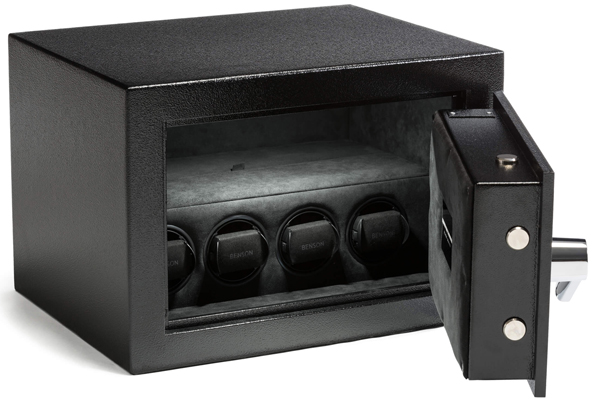 Read more >>Posted on 23 November 2017 at 3:38 PM