Bernard Favre Planet watch winder - Baselworld
One of the most interesting watch winder brands is Bernard Favre. This brand from Switzerland produces high quality watch winders that wind up automatic watches in a very unique way. The Bernard Favre Planet was the first model, winding up every watch by turning around her axis. This watch winder symbolizes the planetary system. Inside the watch winder is a powerful Swiss motor that makes the rotation smooth and constant. For material use, Bernard Favre is at the highest level compared to other brands.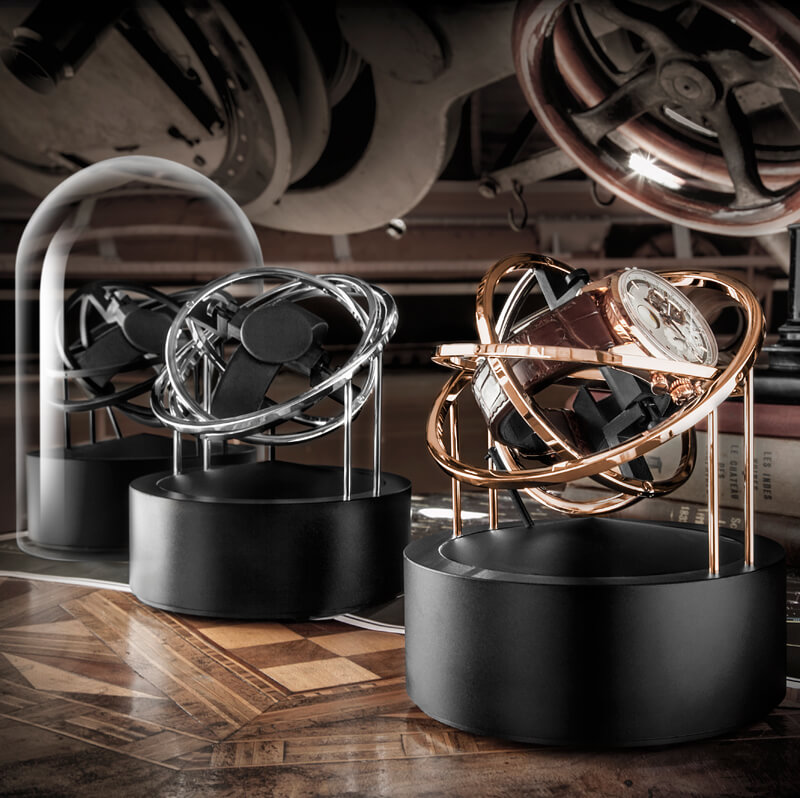 The Bernard Favre Planet watch winder is the most popular model. During Baselworld, Bernard Favre has shown us his latest prototypes. There will be some very beautiful new models in the coming months. As an official dealer we will offer the entire collection of this beautiful Swiss watch winder brand. We offer 2 year warranty on all watch winders. We ship worldwide from our warehouse and have more than 5000 watch winders in stock.
Read more >>Posted on 31 May 2017 at 8:13 AM