Swiss Kubik watch winders for your automatic watch
A watch winder is a "must have" accessory for the automatic watches adept. The watch winder supplies energy to the watch when it is not worn, so that it does not stand still. In addition to this important function, a watch winder is also a decorative object itself.
Swiss Kubik is since many years a famous name in the field of watch winders. Characteristic of this brand are the attention to detail and the advanced technology. The watch winders are developed in Switzerland and manufactured with the utmost care. Swiss Kubik watch winders are compact, luxurious and equipped with a Swiss motor. In addition, they are available in various colors and materials, such as aluminum, leather and wood. This means there is always a Swiss Kubik watch winder that perfectly matches your beloved watch. There is also a wide choice of different models up to 12 watches. Optional with these watch winders are the protective glasses to protect your watch.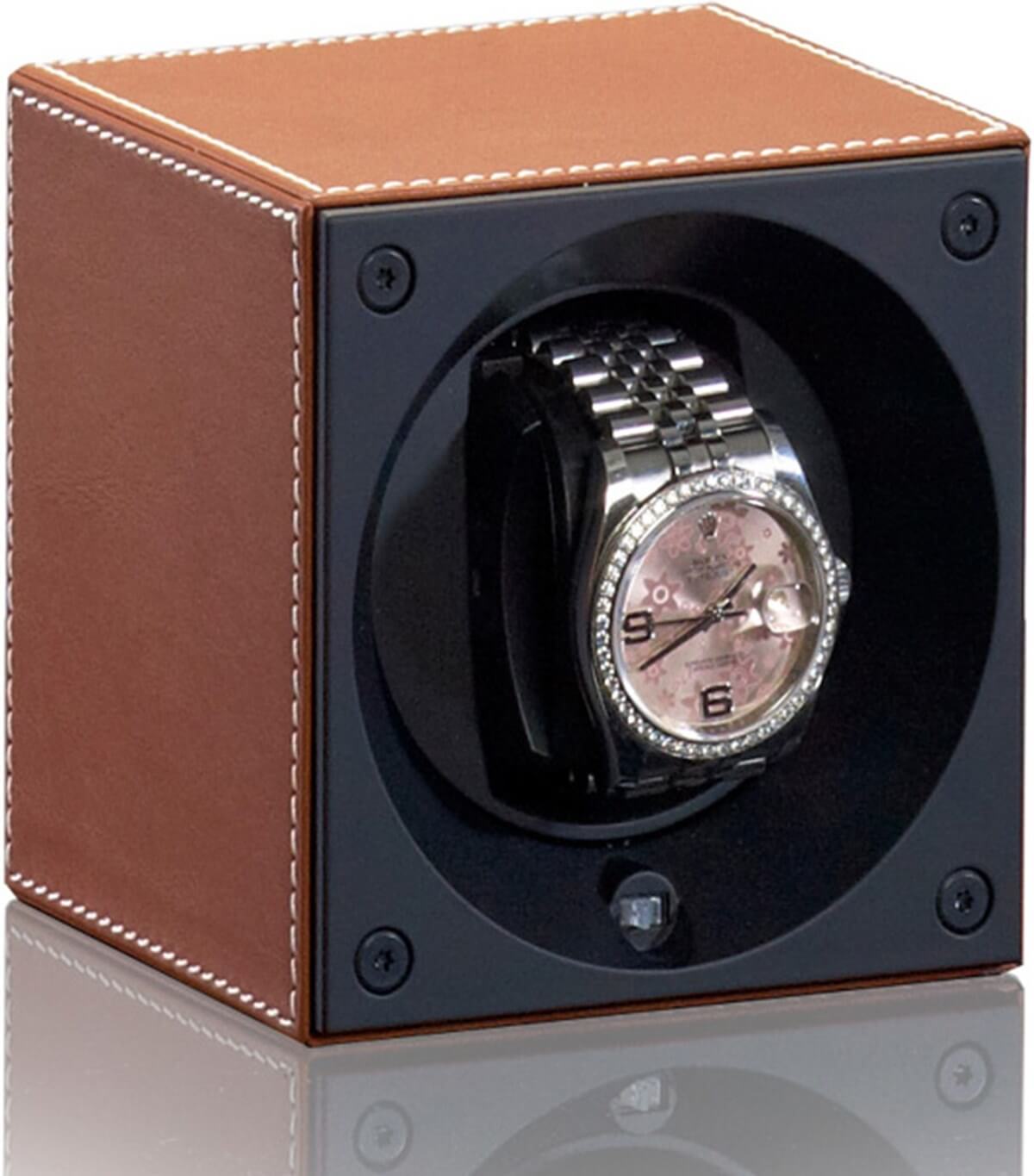 Swiss Kubik offers the best quality materials to their watch winders. The watch winders are developed and improved each year. The Swiss Kubik watch winder can turn around for more than 2 years on a set of AA batteries, which is quite special.
Swiss Kubik works with the most skilled Swiss professionals, using only the best materials. The watch winders are suitable for all automatic watches regardless of brand and model. The fixed number of revolutions of the Swiss Kubik watch winders corresponds to most automatic watches, but if necessary it is possible to adjust the number of revolutions so that it is perfectly matched to your watch.
We are official dealer of Swiss Kubik watch winders. This means that we always have a large collection in stock of the latest models. In addition, we offer clear warranty and service. Of course we offer the best prices and we ship worldwide. You can pay by credit card, Paypal, iDeal or bank transfer.
Read more >>Posted on 16 October 2018 at 12:48 PM