Benson Black Series Pro watch winders early 2019 available
Today, the Dutch watch winder brand Benson has presented its latest models of the Benson Black Series Pro watch winders. The new Black Series Pro is specially designed for the real watch collector and enthusiast. The watch winders within this series are suitable for 12 and 16 watches and have a piano lacquer black or carbon fiber exterior. These watch winders are operated via two touch screens that control each rotor individually.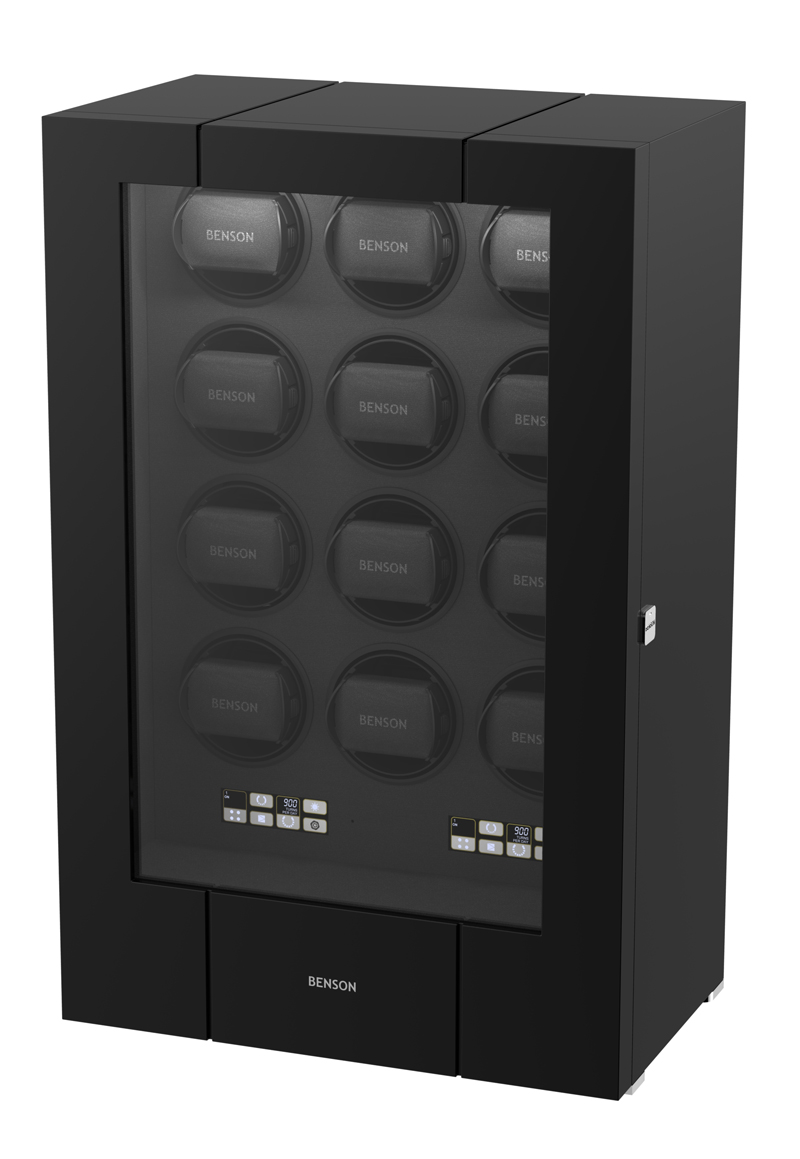 The beauty of these watch winders is that they are completely handmade. This not only guarantees the best quality, they are also exceptionally beautifully finished with an eye for detail and use of materials. Every Benson Black Series Pro watch winder has a built-in drawer in which other watches, jewelery or documents can be stored. The watch winder is lockable via a lock on the side.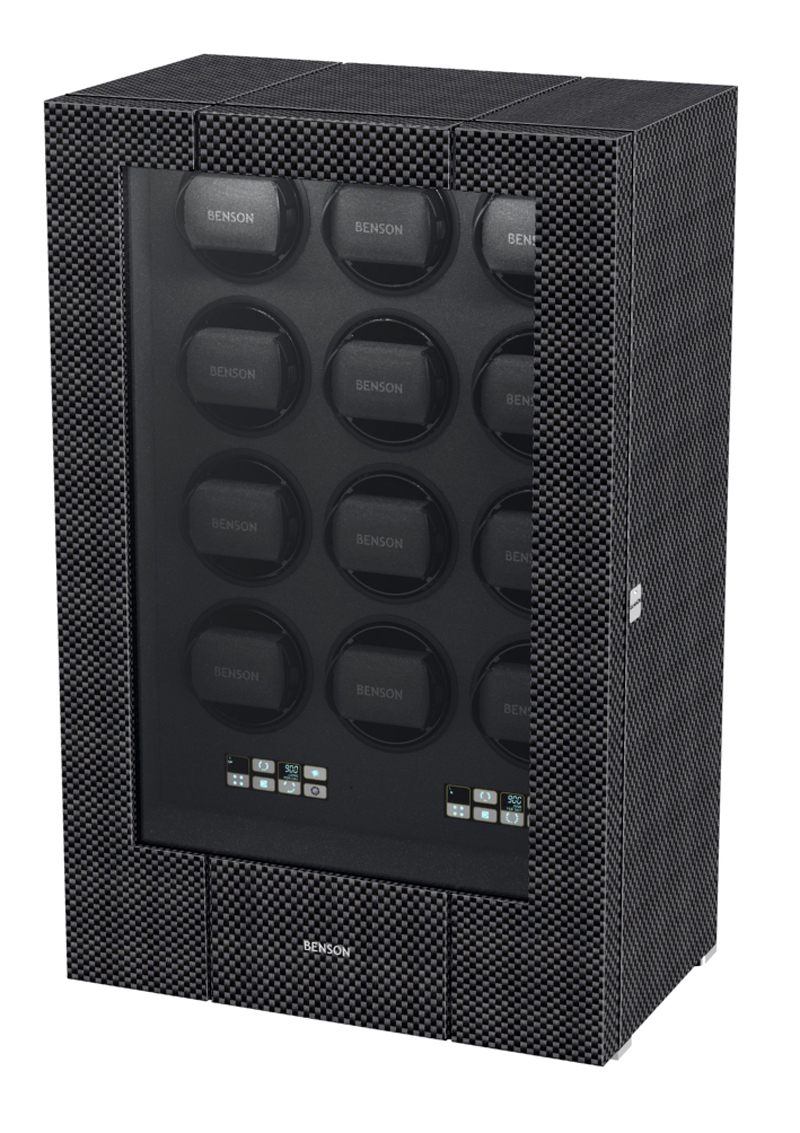 Inside the watch winder the LED light in combination with the large glass door gives a beautiful view of the rotating watches. The metal feet under the watch winder provide stability and increase the optical effect in terms of design.
The watch holders are designed to fit 99% of all watches, regardless of brand and model. Each rotor can be set individually via the touch screens, such as the direction of rotation (CW, CC and alternate) and the number of revolutions per day. In addition, the special power winding mode can be activated to provide the watch with optimum energy in a short period of time.
The Benson Black Series Pro watch winders are currently in production and are expected early 2019 (January). You can already pre-order so that you get one extra year warranty (3 years instead of 2).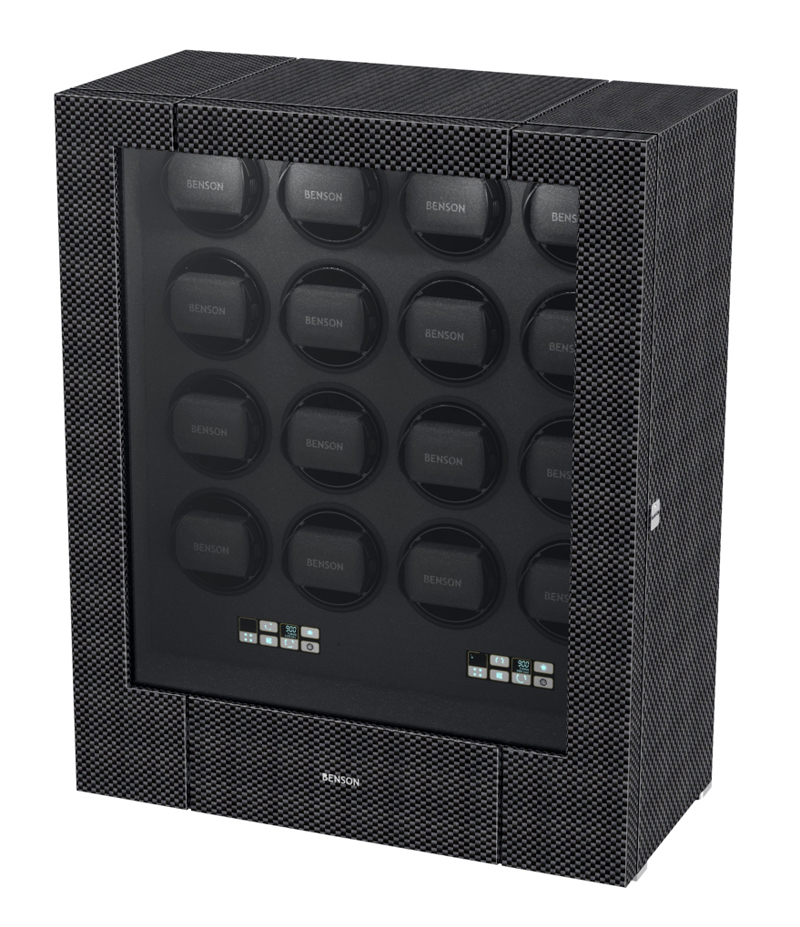 Read more >>Posted on 25 September 2018 at 11:20 AM