The new Boda Concept watch winders
For lovers of automatic watches, there is a wide selection of the most diverse variations of watch winders on the market. In addition to the most important function of the watch winder, namely providing an automatic watch with the required movement when it is not worn, the use of a watch winder has several other advantages. This way you protect your watch or watches against external influences and damage when using a watch winder. In addition, a watch winder keeps the allocation of oil inside the movement up to standard and many watch winders can be called a real eye-catcher within the interior.
Boda Concept watch winders
A watch winder brand that can still be called relatively young in the field of watch winders is Boda Concept. However, this brand produces excellent watch winders that can compete qualitatively with much more expensive brands. Boda Concept watch winders are relatively short on the market, it has already managed to earn its merits through the beautiful range of good quality watch winders, made with extremely beautiful materials. Boda Concept is also an affordable watch winder brand and therefore accessible to every watch enthusiast.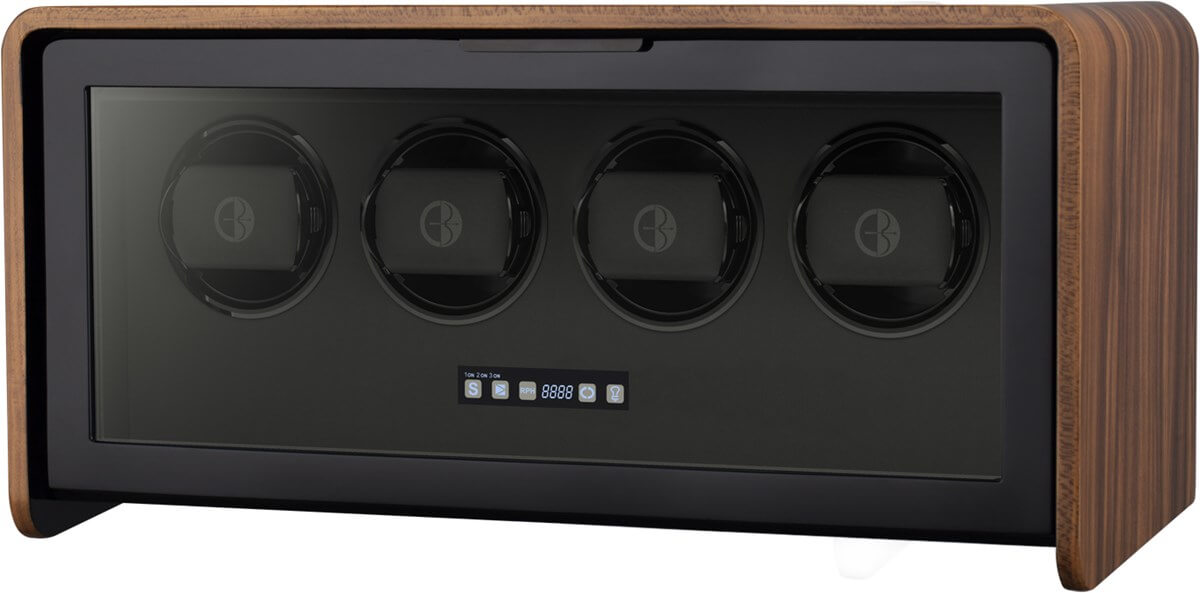 The watch winders from Boda Concept are characterized by the beautiful designs and natural shapes. They are also very functional to use and suitable for any automatic watch. The watch winders are equipped with Japanese Mabuchi engines and available in various models and colors. For the manufacture of Boda Concept watch winders, wood is often used as exterior material. But carbon, glass and stainless steel are also used in the various designs.
Luxurious appearance
The glass doors with which the watch winders are provided give the whole a luxurious look. The modern touchscreen and LED lighting complete the picture. The watch winders from Boda Concept are available with different capacities. A watch winder with space for two watches, but also one with space for up to twelve watches is possible. This is also the most popular model of this watch winder brand, the D12. This Boda Concept D12 Carbon fiber is extremely suitable for the real collector. Each rotor is individually adjustable in terms of rotation direction and number of rotations.
Official dealer
We are an official dealer of Boda Concept watch winders and therefore always have the latest models in the collection. A watch winder from Boda Concept is supplied by us with a two-year warranty and user manual. We have most watch winders in stock and we deliver worldwide. Of course you can pay with your credit card, iDeal and Paypal.
Read more >>Posted on 19 November 2019 at 3:55 PM