Posted on 24 June 2019 at 8:32 AM
We often write that a good watch winder is indispensable for real watch lovers. A watch winder of quality not only ensures that your watch is wound correctly by providing the required movement. A watch winder also protects the watches against wear, damage and external influences. In addition, a suitable watch winder also often offers a great opportunity to present the watches within a watch collection in a luxurious way.
For his own collection, watch collector and engineer Valentin Balter was looking for a watch winder in which he would find everything he was looking for. In particular, a good combination of quality and creativity was the goal of his search. We wanted to be able to keep a full view of the watch during winding. When he was unable to find the ultimate watch winder, he decided to produce watch winders himself. This has resulted in the brand Kunstwinder watch winders. This brand produces extremely luxurious watch winders, in which even models can be found with real gold. Kunstwinder watch winders have a unique way of winding.
The unique designs are made in the US and have proven to be a valuable addition to our watch winder collection. The most famous model of the collection of Kunstwinder watch winders is the "Oil Baron", this is the first model that was launched by the brand. The name of this watch winder already reveals that it is a very luxurious watch winder, for which only high-quality materials are used. Think of gold, stainless steel and nickel. This watch winder has space for two watches and is available in different color combinations.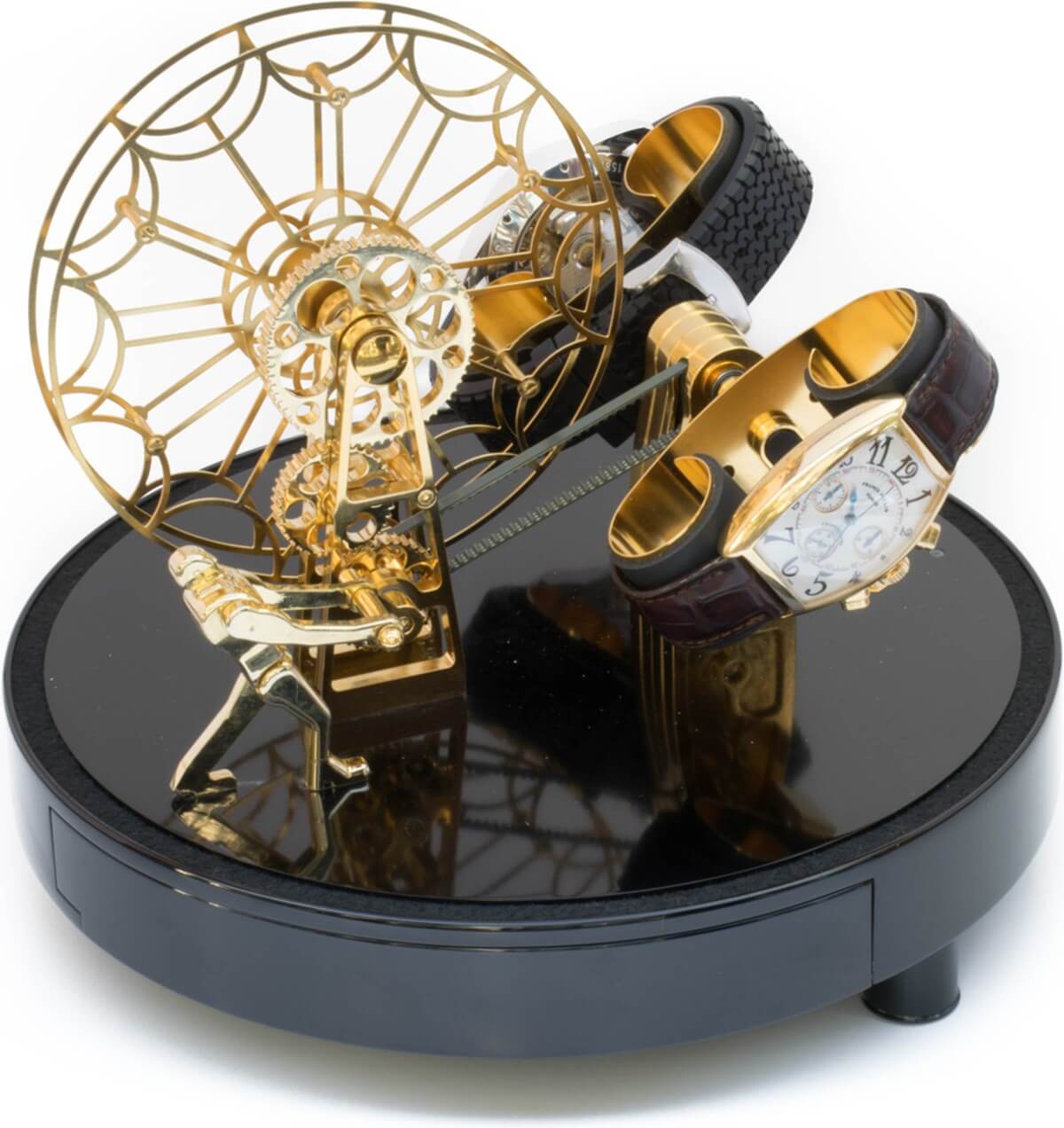 Every Kunstwinder watch winder is a work of art in itself. High technology, attractive and artistic design, quality, use of high-quality materials and a full view of the watch during winding. This American watch winder brand is not for the regular watch collector, it is a watch winder in the high-end category in terms of design, winding technology and materials.