Posted on 22 October 2018 at 2:42 PM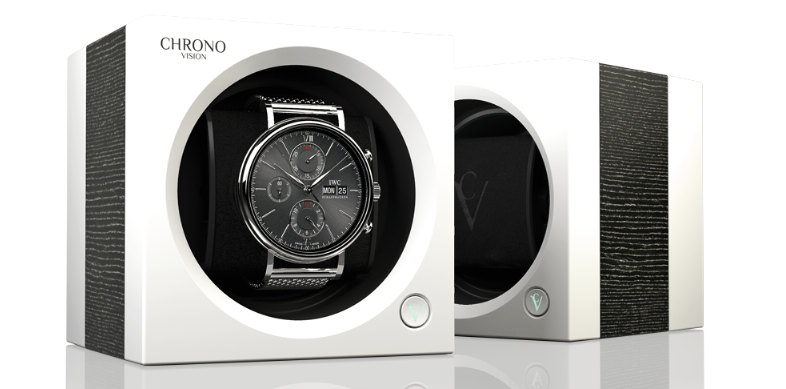 Watch winders made in Germany have always been popular. Because of the quality, functionality and affordable prices, German watch winders are perfect for the winding of automatic watches. A brand that is relatively new but is quite popular is Chronovision. In Sauerland, Germany, Chronovision produces watch winders that are suitable for every watch. The Chronovision One was presented a few years ago and is made entirely by hand. This watch winder is compact, equipped with bluetooth function and fully programmable so that it can provide any watch with energy regardless of brand and model.
With more than 70 different parts, virtually noiseless winding and an intelligent sleep mode, the Chronovision One watch winder is a serious competitor of Swiss Kubik. The watch winder can be rotated clockwise, counter-clockwise and alternately, and the number of revolutions per day can be adjusted by increments of 50 between 500 and 2500. The nice thing about these watch winders is that there are many different versions. In terms of material you can choose from wood, aluminum, metal and carbon. In terms of colors there is even more to choose.
The watch winder is powered by batteries that last at least 6 months (one set of AA batteries). The guarantee is 3 years so that you as a user always have certainty. As official dealer of Chronovision we deliver every watch winder neatly packaged, with warranty and manual. Within the Netherlands we offer free shipping and abroad we offer competitive shipping rates through Fedex.