The Benson Black Series watch winders
Posted on 3 July 2017 at 10:33 AM
The watch winders from the Dutch brand Benson do offer pure quality, functionality and design. In addition, prices are so favorable that there is actually no other watch winder brand that can compete with Benson Watchwinders in this price range.
What do you actually get if you buy a Benson watch winder? Each Benson watch winder is equipped with Japanese motors that are almost quiet and very durable. In addition, Benson has carefully developed a gearbox that ensures optimum winding for each automatic watch.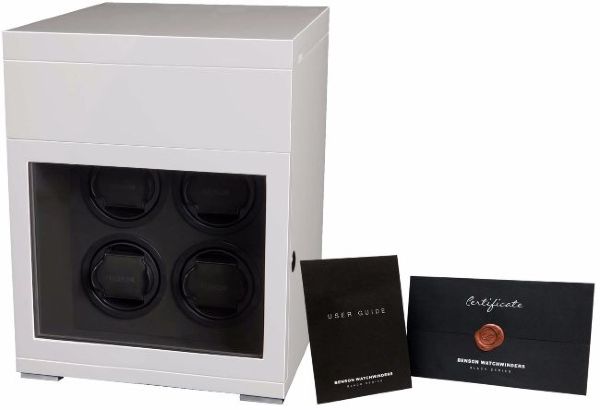 The modern Benson Black Series watch winders are the most luxurious collection of this Dutch brand. These watch winders have, for example, a touchscreen, power winding, individual rotor selection and LED lighting. When you're looking for the best for your automatic watches, a Benson Black Series watch winder is the most obvious choice.
Are you looking for a cheaper watch winder, for example as an early watch enthusiastic, Benson offers several models under 130.00 euros. These watch winders wind each automatic watch, are compact and come with one year warranty.
In fact, we recommend using a watch winder when you own one or more automatic watches. It keeps the movement running, ensures optimal oil distribution in the movement and you keep your watch safe from condensation and/or dust.