The new Paul Design Gentlemen 12 watch winder
Posted on 22 May 2020 at 8:00 AM
The collector and enthusiast of automatic watches will find a good watch winder an almost indispensable accessory. The watch winder prevents watches that are not worn from being stopped. A watch winder comes in many shapes and sizes. Besides that you would like to see quality and durability with such a product, in order to preserve your automatic watches, you naturally want the watch winder to look beautiful and fit into your interior. A watch winder is not only handy and functional, it is also increasingly an interior piece. Often the sight of rotating watches gives a lot of conversation because many people do not know what it is or what it does, but it does look very nice and interesting.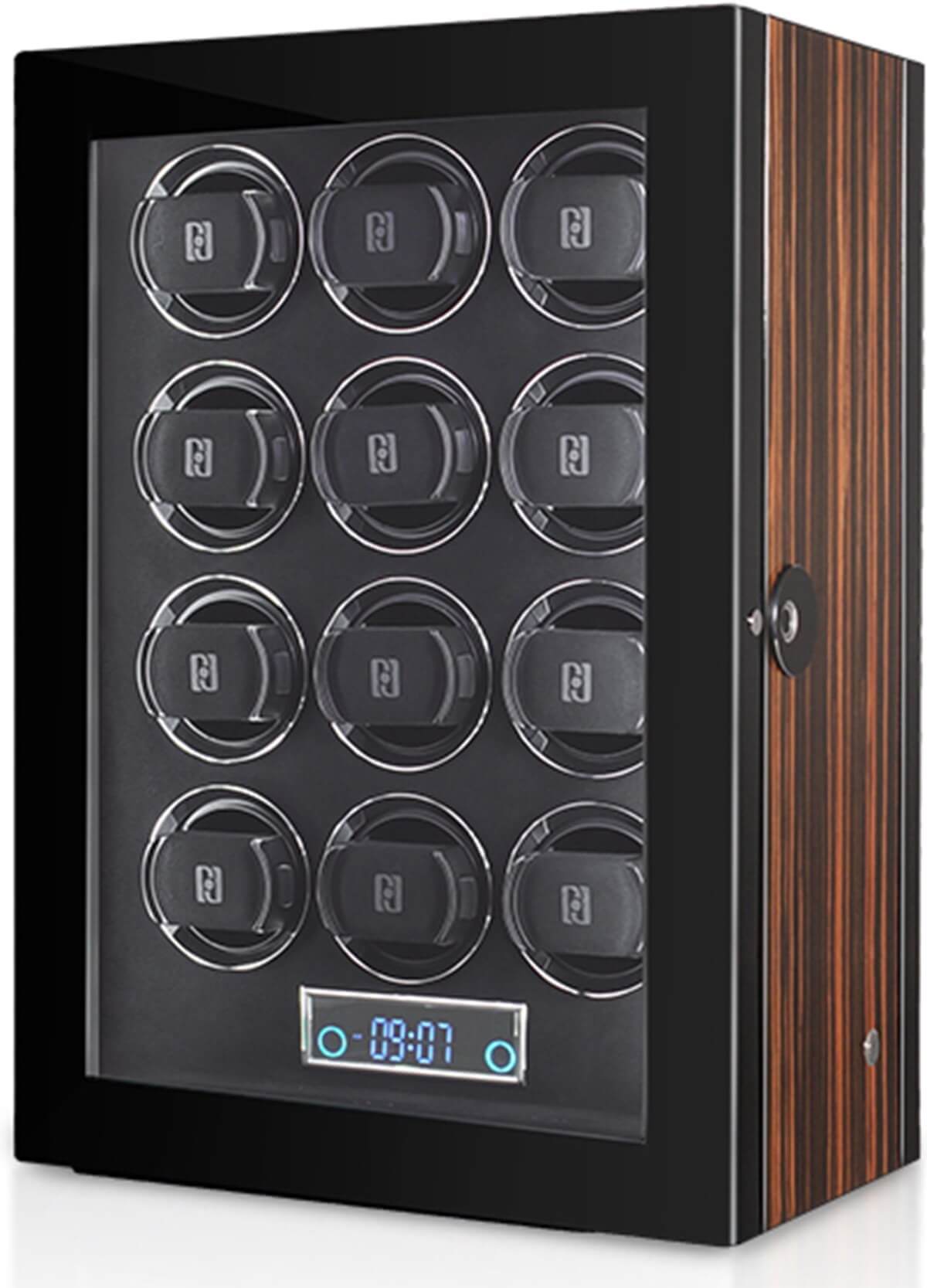 A watch winder that we would like to highlight is the Paul Design Gentlemen 12. This watch winder has a beautiful case that is available in different colors. The watch winder brand Paul Design comes from the United Kingdom. This brand provides high-quality watch winders for an extremely competitive price. In terms of the price/quality ratio of these products, this brand is therefore a worthy competitor for various brands that are much more expensive. Paul Design watch winders are designed by young designers with a passion for beautiful designs. The designs are sleek, modern and equipped with high-quality technology. The beautiful designs also have a luxurious finish at detail level.
The Paul Design Gentlemen 12 watch winder is one of the best watch winders suitable for winding 12 watches. This watch winder is ideal for the collector with a medium size watch collection. The Paul Design Gentlemen 12 is suitable for any type of automatic watch, regardless of brand or type. You can easily wind watches from Breitling, Rolex, IWC, Omega, Oris or Tag Heuer. Different materials such as wood and glass were used for the design. The upholstery is black in color and gives a luxurious look. As for the cabinet, there is a choice of the colors Black Apricot, Black Shadow and Macassar.
The Paul Design Gentlemen 12 watch winder has Japanese motors that are very energy efficient. One of the many advantages of the watch winder is that they are equipped with very modern technology. Using the touchscreen you set the functions exactly as you want and which optimally wind your watches. You can individually determine the direction of rotation and the number of rotations per day for each rotor. In addition, this functional watch winder has LED lighting to keep the watches in sight. As a special extra, this watch winder has a fingerprint system to open and close the door, and you can set/operate the watch winder via the remote control.
As an official Paul Design dealer, we have the very latest watch winders in stock. Each watch winder comes with a minimum of 2 years warranty and manual.