Orbita watch winders with Swiss motors
Posted on 10 August 2019 at 8:44 AM
With a wide range of Orbita watch winders, we offer the best in the field of high-quality watch winders. The high-end watch winders from Orbita are among the absolute top worldwide. Whether you are looking for the best single watch winder or when you're a collector who wants a watch winder with a large capacity for more automatic watches, at Orbita you are at the right place. That innovation in the field of high-quality technology is a high priority at Orbita is clear because the brand has several patents to its name.
Orbita offers watch winders with a different way of winding in its collection. A unique winding system that was patented by Orbita is the so-called "Rotor Wind" system. The watch winders with this system provide automatic watches with the required movement by gently shaking the watch. Orbita also offers watch winders with a more traditional way of winding, the "Programmable" system. These watch winders take care of the movement by rotating the watch. Both systems provide the required energy in the correct manner to prevent your watch(es) from standing still.
The luxury watch winders from Orbita are made in the USA. The traditional and chic designs are equipped with Swiss motors, which guarantee reliability and reliability. The Orbita collection not only offers a wide choice in terms of capacity and method of winding up automatic watches, but also aesthetically there is a wide selection. There are watch winders in various colors and designs. For every watch lover or collector, but also for every interior, there are plenty of options. Because a luxury watch winder from Orbita is not only an indispensable accessory for your watch(es), but also a valuable and stylish addition to your interior.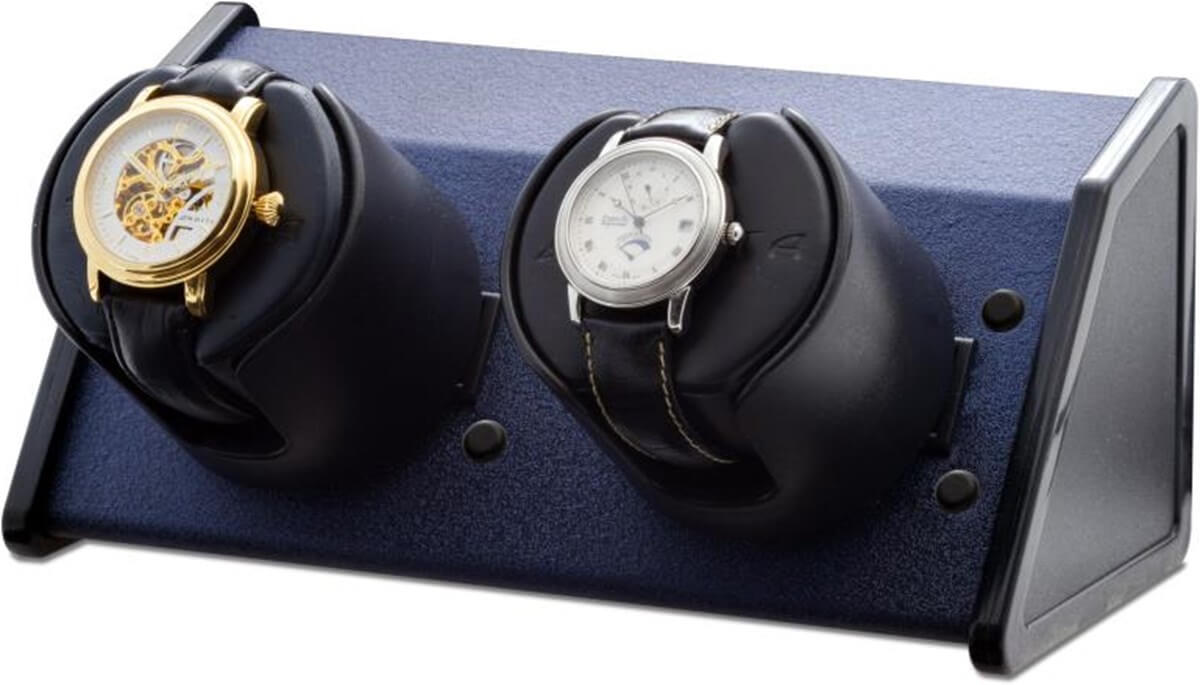 As an official dealer of Orbita we offer you the latest collection, clear explanation about the Orbita watch winders and a minimum of 2 years warranty.