The new Benson Compact watch winders
Posted on 4 August 2018 at 4:07 PM
The Dutch watch winder brand Benson watch winders recently presented its latest models for the Compact series. This series is characterized by affordable watch winders for one or two automatic watches in a compact form. The new Benson Compact watch winders are suitable for every automatic watch as the direction of rotation and the number of revolutions per day (TPD: turns per day) are adjustable.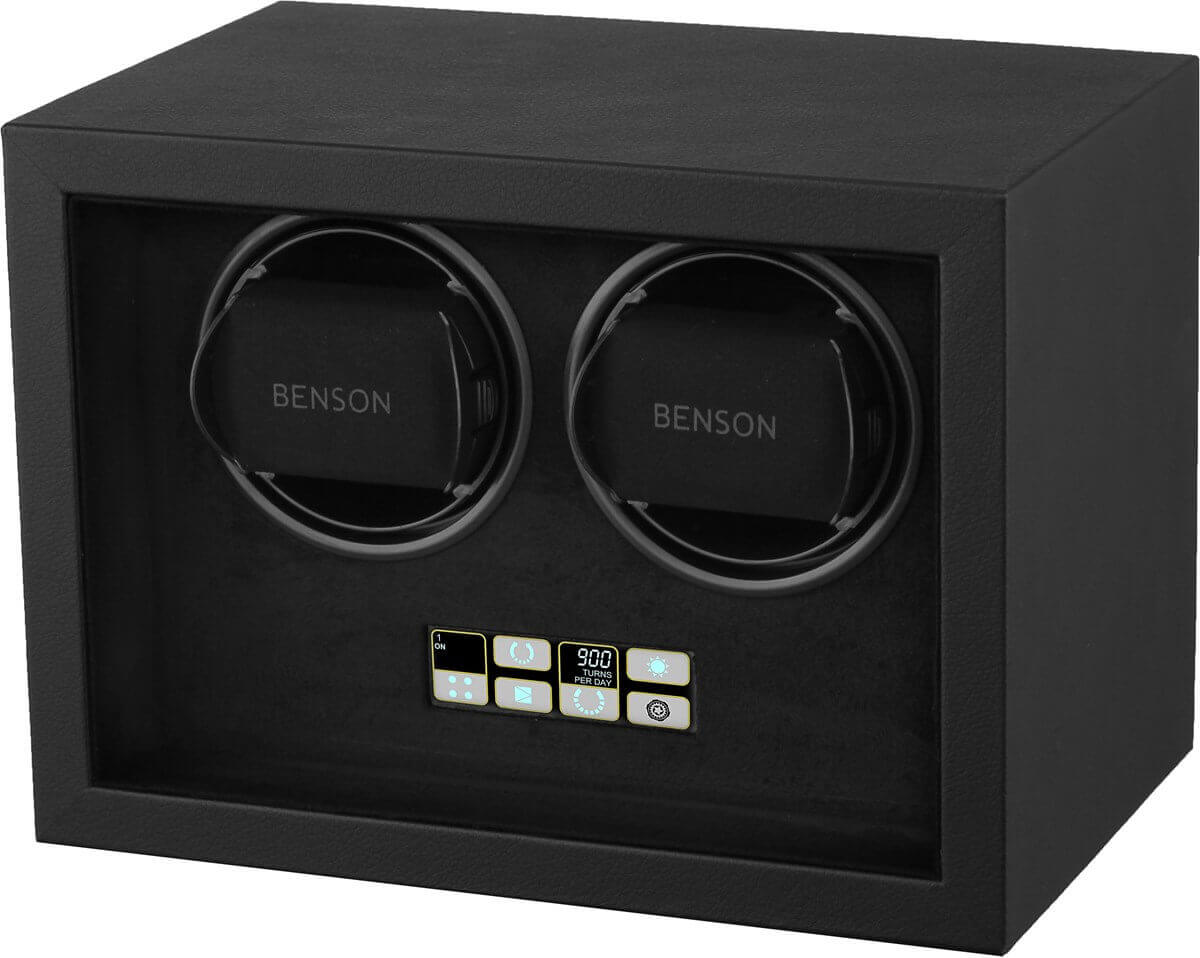 In terms of design, the watch winders are quite compact and square (model for one watch) and rectangular (model for two watches) formed. The exterior is finished with particularly fine leather in the colors black, dark brown, light brown and blue.
This series of watch winders from Benson is a great choice for the novice watch enthusiast who wants a good watch winder, who winds up every watch without any problems, at an affordable price.
The Benson Compact watch winders come with a 1 year warranty and manual. The watch winders are available directly from stock. We ship worldwide (insured and registered).