Bernard Favre watchwinders - among the best
Posted on 23 June 2018 at 7:59 PM
The watch winders from Bernard Favre are among the best in the world. Not only in terms of quality but especially in terms of originality and the way in which every automatic watch is wound. Worldwide, the Benard Favre watch winders have been able to count on favorable reviews. In terms of design and finish they stand among the best watch winder brands. Often these brands are considerably higher priced so it is incredibly good what Bernard Favre performs.
The Bernard Favre Planet watch winders are characterized by a unique way of rotating the watch so that the movement inside the watch gets optimal energy. Apart from being a beautiful sight, it is also extremely useful. It combines the best of both worlds.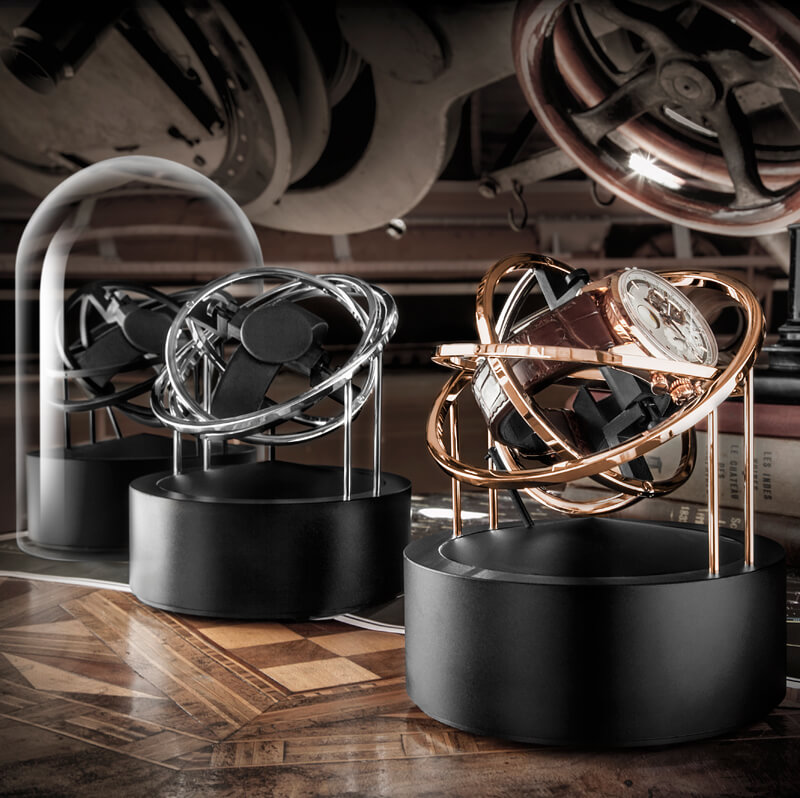 Each watch winder from this Swiss brand is hand-made in the workshop of Bernard Favre. The predicate Swiss made applies to every watch winder that leaves the atelier. This guarantees absolute quality and sustainability, which means that the investment in a Bernard Favre watch winder always pays off.
As official dealer of the Bernard Favre watch winders we have various models in stock and immediately available. In addition, we guarantee originality and service. Each watch winder is delivered in a luxury package with manual and certificate. You will receive 2 years international warranty on the watch winder.
Do you want the very best for your automatic watch? Then a Bernard Favre Planet watch winder is definitely worth a consideration.