The new Benson Smart-Tech II watch winders
Posted on 6 June 2018 at 2:46 PM
The Dutch watch winder brand Benson presents today its latest series of watch winders, called Smart-Tech II. This new range of models elaborates on the highly successful Smart-Tech watch winders that were launched in 2011. The new Benson Smart-Tech II watch winders incorporate many elements in the design of the old series. However, the new generation is distinguished by improved motors and watch holders, new functions and a touch screen instead of LCD screen.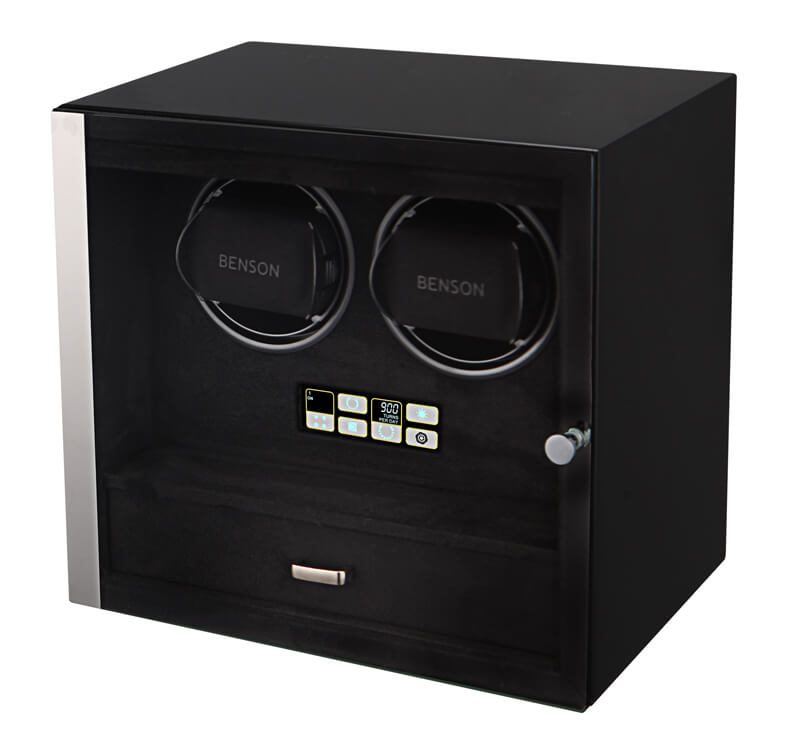 The Benson Smart-Tech II watch winders are available for 2, 4 and 6 automatic watches and offer extra storage space in the form of a drawer. The front is almost entirely made of glass so that there is a perfect view of the rotating watches. The modern touchscreen can be operated quickly and easily, so that each rotor is set individually according to the requirements of the watch. The LED lighting provides a beautiful optical effect, in the dark but also during the day. Each watch winder comes with a 1 year warranty, manual and luxury packaging.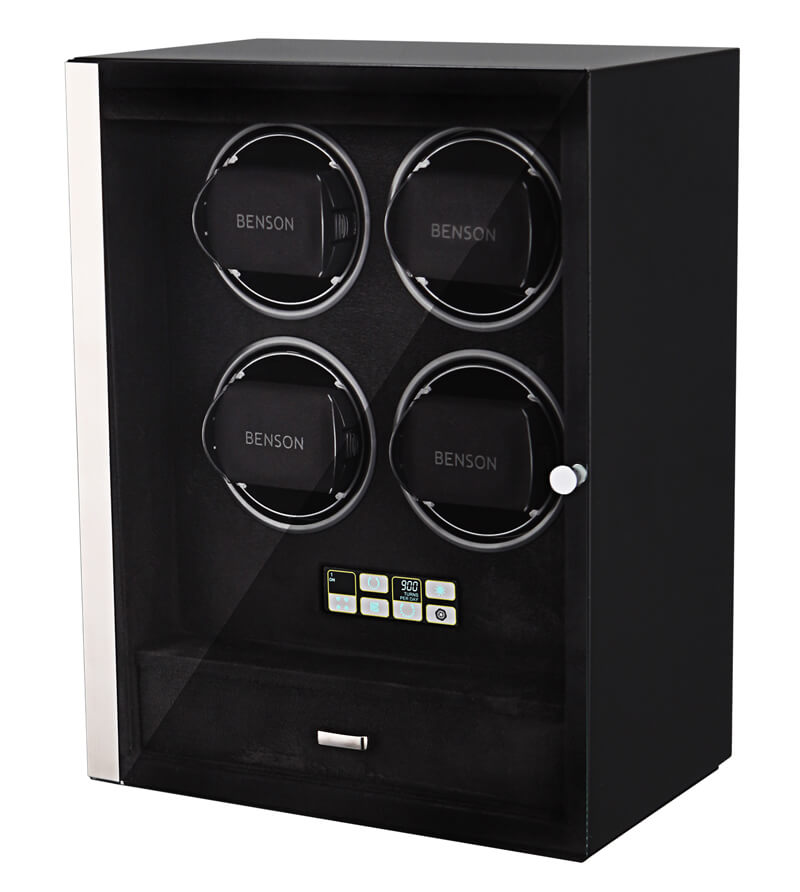 The Benson Smart-Tech II watch winders are supplied with a universal adapter so that the watch winder can be used in the EU, UK, US and Asia. The new generation of Smart-Tech watch winders will become available within 3-4 weeks. Reservations can already be made by placing an order on our website. With this pre-order you will receive 2 years warranty instead of the standard 1 year.